Our battery powered micro ride-on scrubber drier with disc brush technology is extremely easy to manoeuvre and transport, thanks to its slim, compact design - it boasts a tiny 1.6m turning circle and can easily negotiate lifts. Driven by powerful 105 Ah batteries, this affordable entry-level model delivers a practical and price-competitive alternative to walk-behind machines (batteries and charger set included). Its simple operation and colour-coded control elements are as impressive as the many more sophisticated features. Featuring a Home Base kit, manual cleaning tools can travel with the operator - options include a bin bag holder and a pre-sweep mop - making the machine a flexible solution for cleaning operatives multi-tasking on a single shift.
FEATURES AND BENEFITS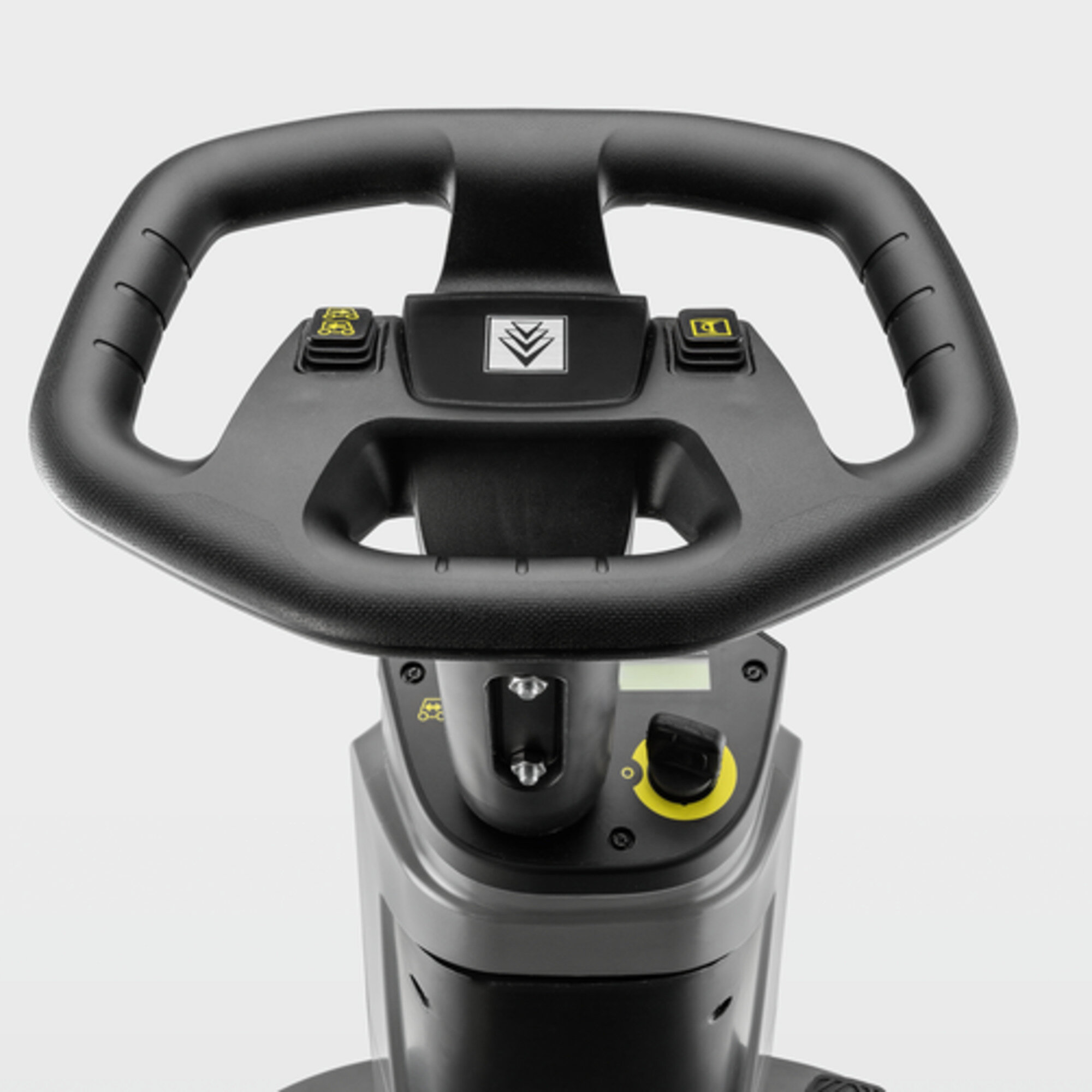 Simple operation
Clear control panel with self-explanatory symbols Brief familiarisation stages Easy to use, colour coded control elements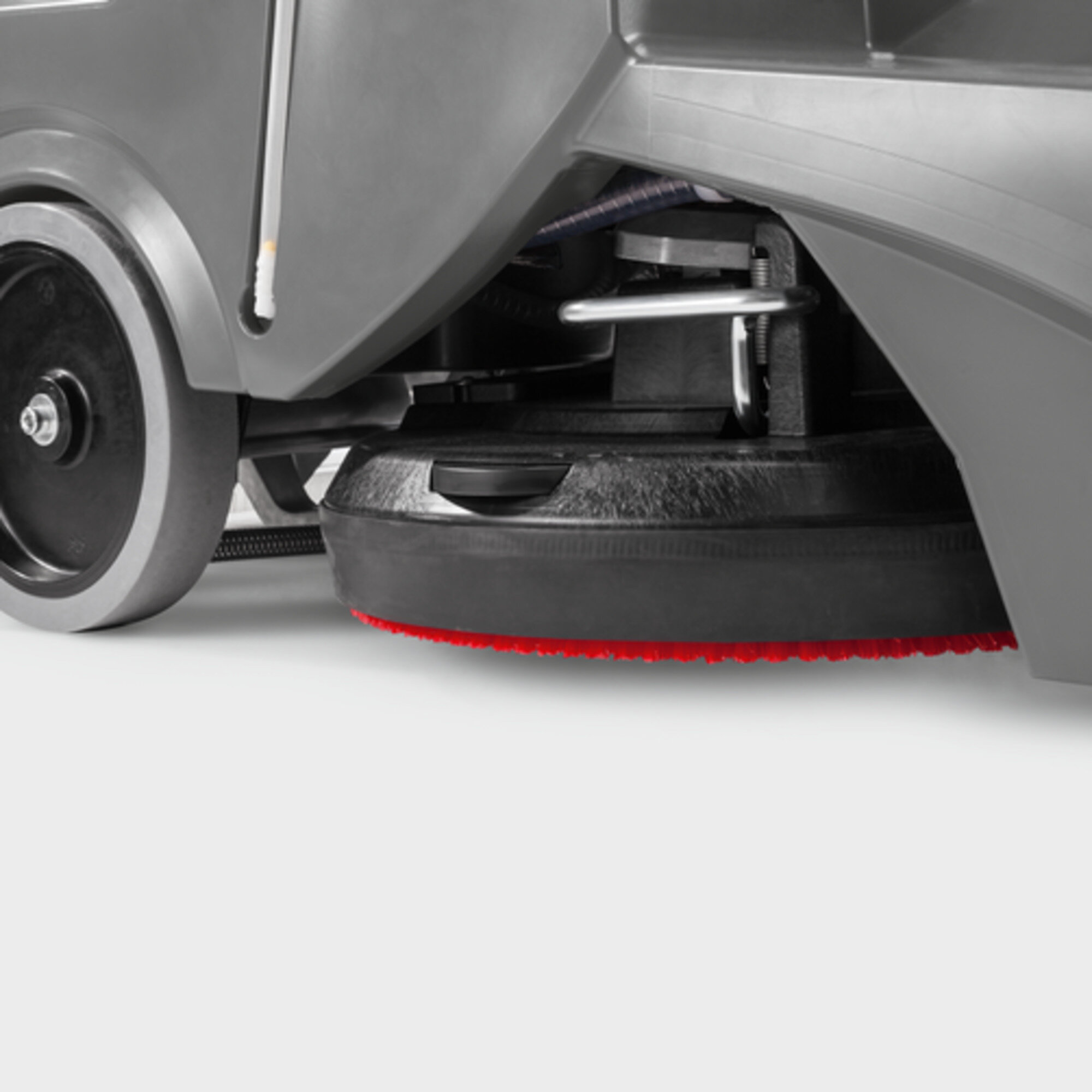 Disc brush engineering
Robust design with integrated disc brush head Large working width allowing for high area performance Brush replacement via pedal ejection.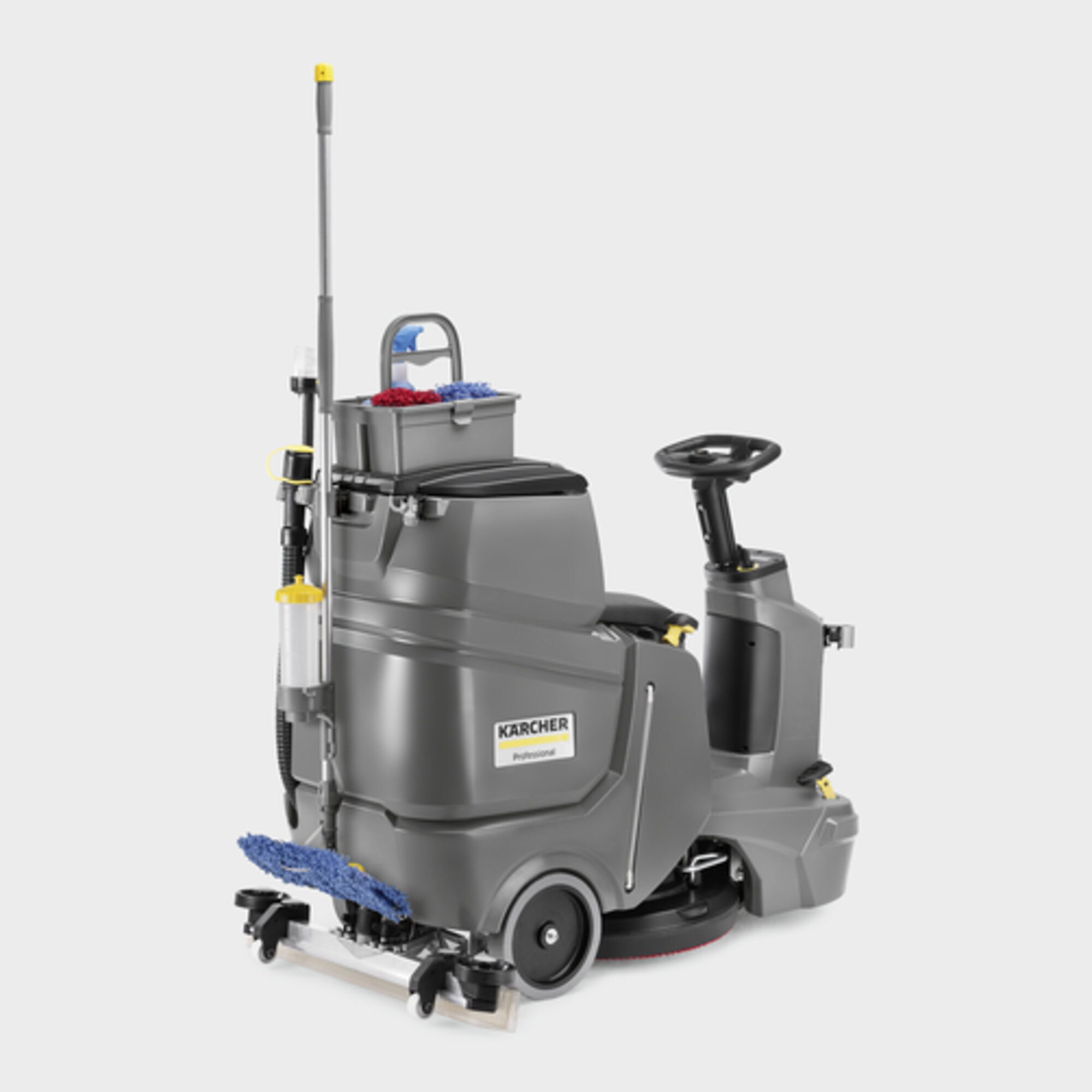 Compact and slim design
Extremely manoeuvrable machine Clear sight of surfaces to be cleaned Easy to transport.
Optional accessories: pre-sweep mop
Picks up dry dirt, enhancing the cleaning process
SPECIFICATIONS
Technical data
Working width of brushes (mm)
510
Working width, vacuuming (mm)
900
Fresh/dirty water tank (l)
70 / 75
Theoretical area performance (m²/h)
2805
Practical area performance (m²/h)
2000
Brush speed (rpm)
180
Brush contact pressure (g/cm²/kg)
13 / 20
Battery (V/Ah)
24 / 105
Battery runtime (h)
max. 2.5
Sound pressure level (dB(A))
66
Drive type
Battery
Drive
Traction motor
Power supply for battery charger (V/

Hz

)
95 - 253 / 50 - 60
Total permissible weight (kg)
340
Dimensions (L × W × H) (mm)
1310 x 590 x 1060
Equipment
Disc brush
Powerful traction drive
Battery
Battery and charger included
Automatic water stop
Solenoid valve
Squeegee, v-shape
2-tank system